Amazon solutions provider services…
We have extensive experience with selling on different Amazon platforms in different countries. While regulations and selling platforms are similar between countries, a number of differences exist that limit the ability of foreign companies to sell through Amazon outside of their own countries. We help eliminate these barriers, allowing companies to access hundreds of millions of additional customers.
The benefits of selling on Amazon are many, including:
Dramatically expand your customer base by directly selling your products to customers in their own country and language
Reduce or eliminate competition due to non-transferability of product information across country-specific Amazon platforms
Eliminate the requirement for foreign language packaging for your product
Avoid pricing problems that may destroy your future marketing efforts
Maximize profits
Test the marketability of your products directly in foreign countries
Automate your business using Fulfillment by Amazon (FBA) service
Our services depend on the country involved. For Japan for example, they include:
Customer service in the Native Japanese language
Step by step guide on how to not only read your Amazon earning statements whenever you want,   but how to make changes in the pricing of your products whenever you want without reading a word of Japanese
Providing a local bank account
Providing a local representative office to accept imports
Providing translation support for your product information
Fully preparing and listing your products on Amazon Japan's catalogue
Full payment solutions to your local bank account or by Paypal when your products sell
Offering the possibility of getting your product on National TV to maximize your exposure (**for certain select products only)
Offering the possibility of getting your product in catalogues (**for certrain select products only)
Sustained support over the long term and advice for your selling (we want your business to succeed also!)
Free copy of our book "Japanize your Amazon Business" detailing useful information on Amazon listing, pricing strategies, customers, etc.
Providing advice on Japanese distribution systems for: retail chain shops, internet, catalogues and much more!
Listing your Amazon non-fulfillable or customer-returned products for you so they have a chance to sell rather than being discarded.
Please email us for more information. Or if you are ready, join now by clicking the subscribe button.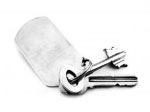 Publishing solutions...
Japanese people are very much interested in the thinking, ideas and imagination of foreign authors. Utilizing our superior translation service, we help established and aspiring writers alike with original material get published in Japan. We deal with both full length books and E-singles.
We have teamed up with one of the premier translation companies in Japan to be able to provide full length book  translations. The company has been in business for over 50 years and its editors and translation staff are top notch.
We not only translate your book into Japanese, but distribute it to the most popular retail outlets in Japan including:
Amazon's Kindle (for digital sales in the Amazon Japan store with the Kindle reader)
Amazon's Print on Demand service (For hard copy sales in the Amazon store)
Kobo digital bookstore (through the Kobo reader sold through Rakuten e-commerce giant)
Distribution to thousands of bookstores across Japan through traditional Japanese distributors
Apple Japan store
There are millions upon millions of Japanese customers waiting to read what you wrote.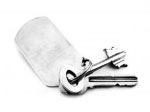 Translation/editing services…
With over 13 years of experience in translation from English to Japanese and vice versa, we put Ph.D. level translators and editors with medical, business and literature expertise to work for you for some of the lowest prices anywhere.
Our expertise is wide-ranging and our rates very reasonable. Every translation we perform is checked for accuracy. We also work with the author to ensure that everything we translate is understood by the translator for the most accurate translation possible. Whether its translation of product information or translation of a full length novel; we understand that accurate and professional quality translations are the key to success in any foreign country. Our translators and editors work hard to ensure quality that satifies even the most demanding clients such as Tokyo University.
We charge a base rate of $.085/English word to Japanese. There are no hidden fees. Heavyweight clients include: Tokyo University, Nestle, Hitachi, and Astellas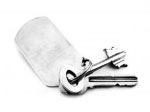 Trading…
We are constantly on the lookout for new and interesting products from all over the world to introduce to Japan, the USA, Canada, Europe and Australia. Some of our successes include:
| | |
| --- | --- |
| | |
| Sockodile sock clip on NHK national TV | Handy Cooler on NHK national TV |
| | |
| Bumper Belt on national TV Tokyo. | Pillow Tie on NHK national TV. |
| | |
| Incredible Spillnot on TV Tokyo | Designer Josh Jakus's Zip Tie on NHK TV |
The Sensoglove on SkyPerfect TV